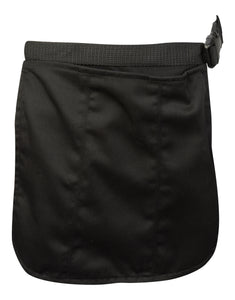 This adjustable waist pouch is perfect for use in restaurants and bars.
The pouch has one deep pocket that can be used to store money or a tablet/terminal.
Available in Black only, the holder measures 26cm (10") wide by 29cm (11.5") long and the belt is adjustable to 54" (137cm) including the width of the pouch.
Machine washable at 30c, this pouch can be ironed on a cool heat setting, however it should not be tumble dried.
Photographs are for illustrative purposes only and all measurements are approximate.
Details: This pouch is perfect for use in restaurants and bars - it has one deep pocket that can be used to store money or a tablet/terminal.
Type: Pouch
Care Instructions: Machine washable at 30c, do not tumble dry, can be ironed on a cool heat setting.
Material: Polycotton
Length: 29cm 11.5"
Width: 26cm 10"
Colour: Black
Country / Region of Manufacture: China
Room: Any Room